Aaron Young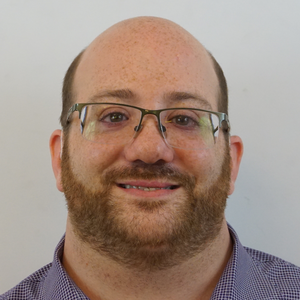 Software Engineer
Location

New York City

,

New York

,

United States

Email

Phone

Website
GitHub

LinkedIn
Experience
Highlights
Analyzed previously created queries to improve performance for loading medical claims data using MS SQL and T-SQL, resulting in an average improved T-SQL query performance of 66%.
Led the creation of and taught an internal SQL course to train coworkers utilizing MySQL, T-SQL, and Excel, supporting 200% team growth in a 3 month period.
Developed internal tool to analyze 9,500+ SQL queries to determine construction of fields using JavaScript, Electron, and T-SQL, increasing efficiency for over 20 internal employees.
Created Excel macro automations for initial hospital onboarding report creation in VBA, T-SQL, and Excel, resulting in an increase in efficiency of 95%.
Collaborated with DOS Claims team to revamp their internal documentation using MS Suite (Word, Teams, OneNote, Excel), leading to ability for team members to easily locate correct information.
Highlights
Mentored students 1:1 on JavaScript, React, Node.js, Express, SQL, HTML5, and CSS3, as well as object oriented programming principles, assisting 20+ individuals to re-skill in jobs as software engineers.S
–
Software Engineer

at

Stephen Einstein & Associates P.C. – New York, NY
Highlights
Oversaw all backend architecture and programming for financial and legal information database, including asset and document management and cloud storage and backup using AWS, Linux, VMWare, and MS Windows Servers, supporting 100X growth over 15 year period.
Spearheaded database migration and network infrastructure integration following acquisition of rival law firm, including physical server relocation and related IT infrastructure.
Launched proprietary automated dialer system, integrating with internal PBX phone system to accommodate 24 simultaneous calls, improving productivity 50%+ and saving over 80% in subscription fees.
Led development of automated document management system using VB6 and MySQL, allowing attorneys to quickly upload, tag, and retrieve legal documents, increasing law-firm productivity by 400%.
Implemented using Visual Basics 6 and MySQL-based proprietary document storage solution, reducing weekly backup times from 76 hours to 10 hours on average.
–
Software Engineer (Contract)

at

Pinpoint Technologies Too – New York, NY
Highlights
Developed tool to determine potential portfolio purchases using JavaScript, Node.js, Express, PostgreSQL, and Nunjucks, allowing partners to more efficiently determine portfolio values worth up to $35 million prior to purchase.
Constructed system to monitor portfolio performance metrics utilizing JavaScript, Node.js, Express, Nunjucks, and PostgreSQL, enabling portfolio managers to make a decision within 1 day to determine portfolio sell decisions.
Education
in
Computer Science

from

Queens College

with GPA of
Publications
What is Yubico Authenticator and why should we use it?
Skills
Software Engineer

Keywords:

JavaScript
React
Redux
Node.js
Express
SQL
PostgreSQL
SQLite
MySQL
MS SQL
Mocha
Chai
Sinon
Heroku
Git

Software Engineer

Keywords:

Ruby on Rails
Python
AWS
MongoDB
Firebase
Travis CI
Circle CI
Jasmine
Jest
Interests
Board Games

Keywords:

Strategy games
Party games
Hidden traitor games

Animals

Keywords:

Drones

Keywords: